Corey "Jabberjaw" Jordan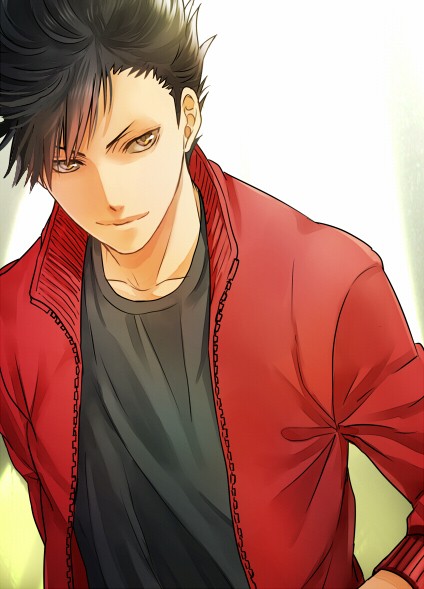 STATS
Strength - 80
Speed - 40
Luck - 0
Perception - 0
Imagination - 1
Determination - 49
HP = 150
Rank = Base Soldier
Race = Augmented Human
ABILITIES
* JABBERJAW: Corey releases the masking glamour from his face, revealing his massive maw. Ragged teeth, serpentine tongue, and crushing power like you wouldn't fucking believe. During this time his eyes become snake-like and turn red and gold. This combination sparks a fear effect in anyone who fails to resist a Determination check.
* SCYTHER: The Gauntlet has left its mark on Corey in many ways. This shows in his ability to transform his arms into organic scythe blades. They are well protected by strategically placed carapaces and pack a surprising punch. The effect carries over to much of his body, peppering him in spines, spikes, and patches of protective shell.
* TERRAMORPHUS THE INVINCIBLE:
image below:
PERKS:
* TWITCH REFLEX: Who ever said video games don't teach you anything? A +3 bonus to all movement based rolls. Perceiving or acting.
* TUNE-UP: Passive health regen thanks to self-repairing muscle tissue.
* ENEMY LORE: His HUD is able to pick out the likely weak spots of his enemies, boosting his crit damage significantly.
STRENGTHS:
* Physically fit
* Easy going - people find it easy to interact with him
* Quick learner
* Can take stuff apart and almost put it back together
WEAKNESSES:
* Not even a little bit detail oriented
* Ego bruises like a ripe peach
* Intimately understands the term rage quit
ADDICTION(S:(
* Flesh
INVENTORY:
* HUD - His eyes have been fitted with technology that allows him to see his health, stats, and inventory.
* Inventory Bracelet - A metal cuff around his wrist that can scan and absorb items to store them in his inventory.
Appearance: See image.
Personality: Likes energy drinks, reptiles, video games (particularly FPS and Rogue-Likes), shitty movies, cold weather. Dislikes spiders, the entirety of the summer months, hyper religious people, beetles, cacti, x-box controllers, most breakfast cereals (lucky charms are alright though).
A little bit of history: Ex-let's player who did mechanic work as a hobby.