I.D. CARD FOR: Cecil M. Ardell
Male / Caucasian / March 27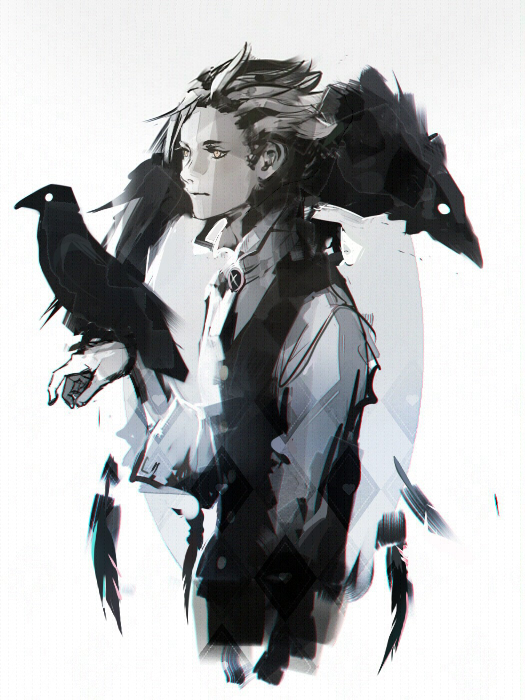 Dangerous: 5
Shadowy: 0
Persuasive: 3
Watchful: 0
Personality: Argumentative, Clever, Ambitious, Greedy.
Radio: Dead City Radio
Attire: Black (Soon to be gold) Three Piece Suit, silver cuff-links, hat rim, and belt. Black dress shoes complete the ensemble.
Equipment: Primary weapon is a silver cane with gold filigree. It is topped with a round, apparently glass top, seemingly filled with mist. This glass appears to be nearly indestructible. This weapon is generally used like a mace. Secondary weapon is a 38 Special revolver with 12 chambers.
Companion(s): Two ravens. First raven is male, and is named Affero. The second raven is female and is named Capio. They appear to be well trained.
Quirks:
_________________