GENEVIEVE "VIVA" ALEXANDRA SNOW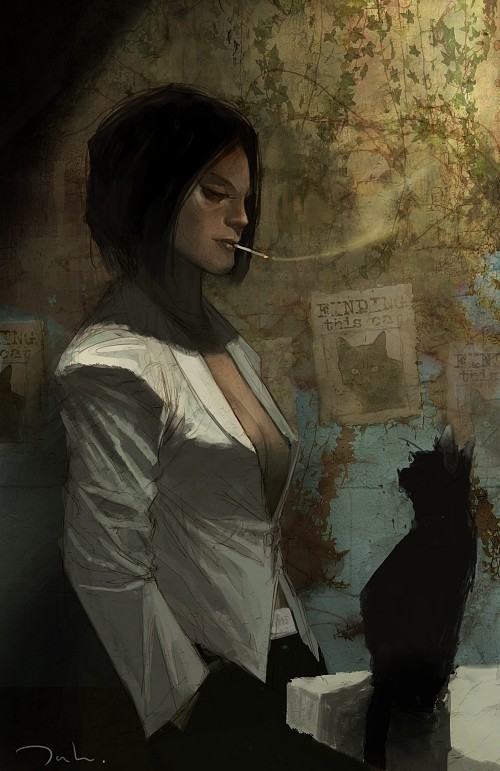 STATS
Strength - 0
Speed - 70
Luck - 80
Perception - 50
Imagination - 0
Determination - 0
HP = 100
Rank = Soldier
Race = Shapeshifter
ABILITIES
* SKINWALKER: By coming in contact with another person's blood or skin, Genevieve can taken on their appearance and, until she sheds this skin (a physical process) she will wield their lightest ability.
* TOTAL RECALL: Calls back on any previously adopted form at a significantly more powerful level. Boosts relevant stats and gains target's perks.
* ASPECT OF THE CROW: Donning the (horribly monstrous, mutilated, otherworldy) primal skin of the Crow, Genevieve becomes completely invincible for a period of time during which her strength is boosted to 100 and she is set into a blind rampage. When this ends, she is left severely weakened and often quite vulnerable.
PERKS:
* CROW'S NEST: +10 to perception checks involving scouting/surveying.
* KINDRED SPIRIT: Her ever-shifting soul makes other perceive her as less of a threat.
* FAMILIAR VOICES: Can speak with all manners of felines as well as birds.
* CLEAR SKIN: Improved regeneration from surface wounds such as lacerations, burns, etc.
STRENGTHS:
* Analytical mind
* Selectively charismatic
* Excellent memory
WEAKNESSES:
* Can be downright cold
* Incredibly vain and proud
* Terrified of heights
ADDICTION(S:(
* Cigarettes (Steady Hand bonus)
INVENTORY:
* 1 pack of cigarettes (20 left)
* Glock 22 + ammo
* Wet wipes (2 packs of 15)
* Lighter (Full)
Appearance:
Personality:
A little bit of history: