Name: Mack Syrus
Age: 17
Gender: Male
Year: 3rd
Appearance: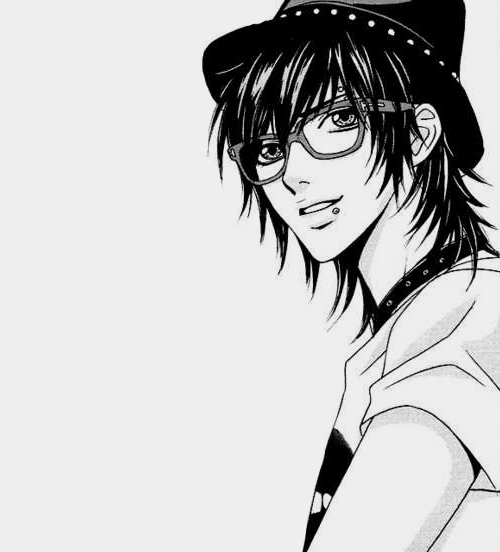 Key Traits
• Nosey
• Highly imaginative
• Inventive
• Mostly kind, but literally satan if angered
• A walking contradiction
• Quirky
• Sort of...shady.
• Has the gift of gab.
• Observant
• Can be slightly...tactless.
• Perverse and eccentric, to say the least.
• Puts immense value on luck
• Highly superstitious
• Drawn to the arcane and the odd.
Likes:
• Recognition
• Privacy
• Mugs - like for coffee and tea.
Dislikes:
• Real-life violence (video game violence? Oh hell yeah. RL? Nah man.)
• Show-offs.
• People borrowing his things.
Misc. Facts:
• Thinks it is blasphemous to put sugar in your coffee.
• Thinks it is equally blasphemous not to put sugar in your tea.
• Is the kind of support in League that basically hands the ADC kills on a silver platter with 5 hp or less.
History: Maybe later.
Zodiac?: Yes
Aspect of Saturn: The user calls upon his or her ruling planet to gain their favor. In the case of Saturn, the God of Time, this allows for a literal slowing down of time around Aquarius.
Attributes:
Water Bearer: Can carry several times his own weight, no matter how unlikely.
Breathe Deep: Never seems to run out of air.
Affinities:
Manipulate Time: Suspension - Able to freeze an individual in time for short periods.
Manipulate Time Stream: Foresight/Hindsight - Able to view future or past events with startling clarity.
Guardian:
Aquarius sheds the burdens of the Water Bearer, such as flesh, and becomes a potentially fatal storm. He tends to fall out of it completely unconscious, but he also once leveled a small building so...