Name: Alexander Judd
Age: 18
Gender: Male
Year: 4
Appearance: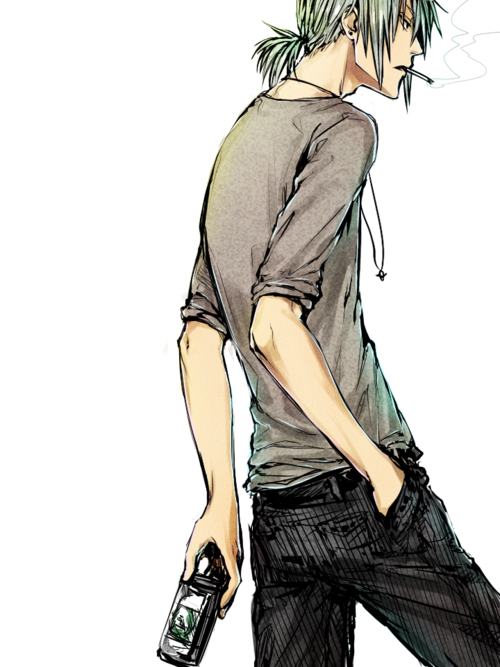 Key Traits
• Generous
• Quite enthusiastic about things he enjoys, despite his generally disinterested look
• Kindhearted
• A little "high and mighty"
• Cocky as hell
• Intolerant
Likes:
• The smell of motor oil
• Winning
• Having the latest model of gaming systems, cars, computers, etc.
Dislikes:
• Being shown up
• Having to follow orders
• The news in general
Misc. Facts:
• Mains Zed in League
• Collects belts
Zodiac?: Y - Leo
Aspect of Helios: The user calls upon his or her ruling planet to gain their favor. In the case of Helios, the Sun god of ancient Greece, this reveals secrets relevant to Leo's needs.
Attributes:
Lion's Pride - In stressful situations, Leo's natural ability to lead takes over, allowing (or forcing) Leo to stay calm and focused.
Hot-blooded - Constantly emits heat. Immune to the cold.
Affinities:
Solar Affinity: Leo can heal him or herself in direct sunlight.
Solar Wrath: Leo emits a scorching wave of heat energy that burns everything in its path.
Guardian:
The Lion lends his form to Leo's control, turning the Zodiac into a machine of war. This also inspires intense rage in Leo which, if unchecked, may have serious consequences.