Titans will fill out a standard profile sheet. Failure to do so, or failure to answer honestly will result in diciplinary action.
PROFILE BEGINS HERE
----------------------------
Full Name: Lain Vinna Galcei
Designation: Greed
Age: 17
Gender: Female
Title: Theif Of Space
Known Abilaties: Insofar as we can observe, Greed has a fairly troublesome power. In and of itself it is not a problem, but were she to learn how to more effectively use it, it could eisily become a security risk. She appears to be able to quite litteraly 'Take' the momentum of anything around her, and, on one occation apparently 'took' a large amount of fire. We are looking into whether she transported it somewhere, or if it is just gone. The latter could be problematic for massively obvious reasons.
Personality Profile: Im kind of freaked out? [Subject prompted] What like normally? Uh...Im sort of just average really. [Question clarified] Oh, right, like personality traits...uh, Im sort of jumpy i guess. My friends say that im sort of oversensetive, but i think....actually wait, are my friends okay? The last thing i remember is- [Subject began making little to no sense, and eventually had to be sedated.]
Apearence: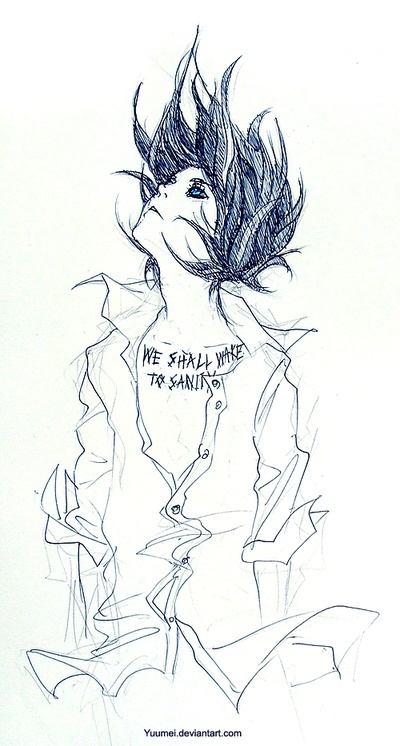 Pre-Titan Occupation: Student
Skills: Greed is a talented seamstress and a long distance runner.
-----------------------------
Notes: Well she will be hard to catch, that much is to her advantage. If she manages to figure out her powers she could likely just take her opponent's head and be done with it, but since it seems she has to really want to take something, somehow i doubt she will have the fortitude (Or mercilessness) nessasary. [Notation: Is it really a good idea to put a bard a theif and a muse in the same room? Much less with their aspect set.] [Supervisors note: Yes, it should make for an interesting arena playout] [Notation: It's outside the arena that i'm woried About.]