IPSIL K. SACCHARO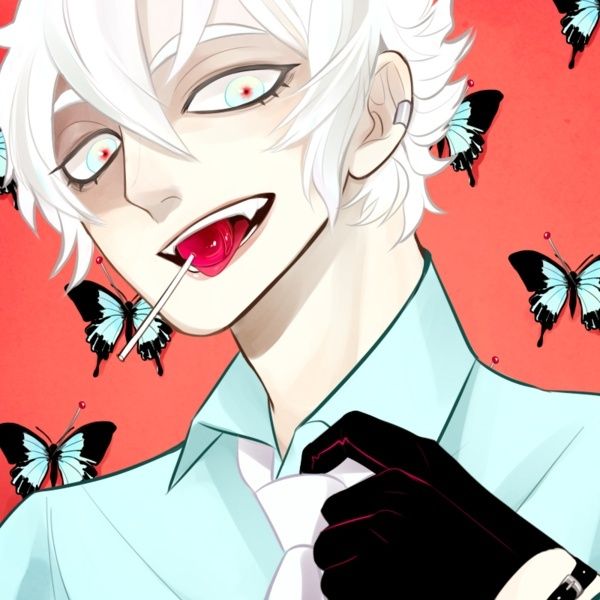 STATS
Strength - 11
Speed - 11
Luck - 11
Perception - 94 (As per the guide, gets a +8 to speed and reflex checks, can use intimidate and stuff, etc.)
Imagination - 92 (Also gets the crazy imagination bonus stuff.)
Determination - 11
HP = 80
Rank = Recruit
Race = Claimed that he was a human being. Maxwell giggled and fell off his chair when informed, but did not elaborate, so officially, Ipsil is human.
ABILITIES
*CHIROPHOBIA: Hundreds of hands begin to sprout from every available surface, hindering, grabbing, and where possible, entirely restraining opponents. The hands can also be used for locomotion and construction, but most people that aren't Ipsil find them entirely too creepy for that.
*ENETOPHOBIA: Ipsil begins to define the word enetophobia. If he manages to complete his explanation, up to five four foot long 'pins' will appear around each target, and will proceed to impale them, or stick them to the nearest surface. This may not necessarily be fatal, but the pins will chase their targets forever, or until Ipsil calls them off. In other words, there is a very real reason for an opponent targeted to stop trying to kill Ipsil lest they never be able to have another peaceful moment.
*SEDATEPHOBIA: With the words "Be silent." all enemies targeted become unable to use any skills, and all of their stats are reduced to 1, for the next hour. It does no damage, but it doesn't need to. The aftermath, as Ipsil would happily point out, is the fun part. Of course, Ipsil's stats are also reduced by a flat rate of 50% for that hour, but that generally doesn't bother him a whole lot.
PERKS:
*NYCTOPHOBIA/CATOPTROPHOBIA: Ipsil is able to travel from one area of darkness to another, and from one reflective surface to another, with the intensity of darkness/reflectiveness determining the ease of this teleportation. In a completely dark area (Or a completely reflective one i guess???) Ipsil has pretty much free reign to show up anywhere he can perceive.
*PANOPHOBIA: Ipsil feeds of the terror and discomfort of his enemies. The more scared and/or wounded they are, the more power he has access to. He also gets a bonus to intimidation because...well yeah.
*DEMENTOPHOBIA: Any enemy who comes into contact with one of Ipsil's imagination structures/attacks gets a stacking -2 to determination and imagination.
STRENGTHS:
*An excellent...um...negotiator.
*Great mobility.
*Very polite.
*An extremely volatile and powerful imagimancer.
*Tells the best ghost stories of all time.
WEAKNESSES:
*Obsessive and oblivious to many important details.
*A poor physical combatant.
*Is terrible at being a human being.
ADDICTION(S):
*Watches horror movies, a lot. A perhaps unhealthy amount in fact.
*Lollipops. Flavor is irrelevant, though he does enjoy an exotic one from time to time.
INVENTORY:
*Ipsil has enough stuff stashed between mirrors and shadows that at this point, he might as well open a self-storage business.
Appearance: Much as above, eyes and teeth glow in the dark.
Personality: Ipsil is polite, refined, and absolutely awful at trying to be a normal person. He tries his best, but his intense, and oftentimes all-encompassing interest in things that make other people uncomfortable tends to stymie his attempts. Also he forgets to eat, breathe, and blink a lot, so that makes things awkward. That aside, he is genuinely friendly once you get to know him. Just don't invite him to any haunted houses (He get's huffy and 'improves' them.)