Name: Mya (Neo calls her "Mouse")
Age: 16
Gender: Female
Key Traits
• It takes serious effort to get her interested in something that isn't gaming or programming.
• Easily annoyed.
• A creature of habit.
• Doesn't see the need to upgrade or to be paid for her talents (but she will accept payment if it's offered)
• Stubborn
• Willing to help others in need, as long as you're not getting in her way.
• Prideful
Likes:
• Tea enthusiast
• Really likes rodents of various kinds
• High fantasy games
• Forums
• Being on the floor
• Being barefoot
Dislikes:
• Shoes
• Alcohol
• Pushy people
• Being wrong
Appearance: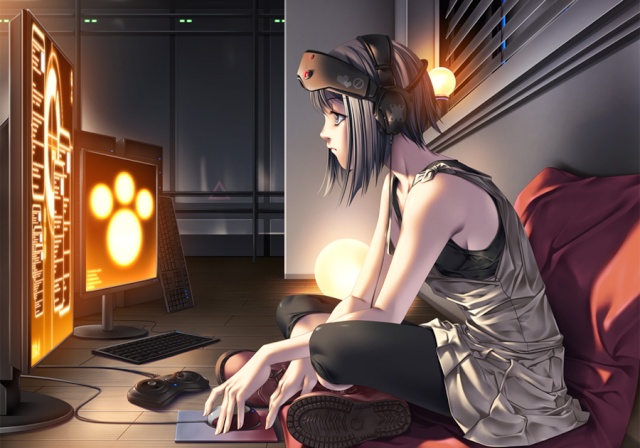 Skills: Mya's set of skill revolve almost entirely around game design and programming. Given a little time (and I do mean a little - learning quickly is the "Mallark gift") to learn new forms of programming, she could expand her skill set significantly.
Modifications: -
Tech: -