Titans will fill out a standard profile sheet. Failure to do so, or failure to answer honestly will result in disciplinary action.
PROFILE BEGINS HERE
----------------------------
Full Name: Katherine, Samantha, Mendelson A.K.A. Kat
Designation: Belli
Age: 19
Gender: Female
Title: Brood Of Rage
Known Abilities: Subject is able to momentarily cause a massive fear response in those around her, and shows moderately heightened strength in stressful situations.
Personality Profile: Why am I here? [Subject prompted] [Explicative Removed] you, personality traits! I am [Explicative Removed] angry, does that count? [Subject PROMPTED] Christ! [Supervisor
Against the advice of the security chief
spoke directly to the subject through the intercom.] YOU'RE GOD DAMN RIGHT I'M MAD! [Further interview material deemed useless.]
Appearance: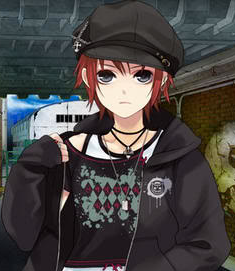 Pre-Titan Occupation: Store clerk.
Skills: Subject is extremely fast on her feet. Refuses to talk to us, but shows signs of boxing training.
-----------------------------
Notes: Shes like a really angry hamster, it's hilarious.
_________________