PROFILE BEGINS HERE
---------------------------- 
Full Name: Luna Selene Grovett 
Designation: Lust 
Age: 21 
Gender: Female 
Title: Witch of Mind 
Known Abilities: Subject Lust is abnormally adept at multi-tasking. Not entirely sure as to whether or not that counts as an ability, but normal people cannot, in fact, do 28 tasks at one time without losing focus on any of them.  
Personality Profile: Well geez, I don't usually get personal until the fifth or sixth date. [Subject prompted] Careful, I might like that. [Subject prompted again] If you want to get to know me that bad, then fine, but you aren't gonna like me, I promise. I'm a [expletive removed]. I really am. I like to get under peoples' skin, burn people out. I like [expletive removed]ing with peoples' minds, you know? I seem to be pretty good at that, too. I like sarcasm, I like rebellion, I like trouble...I really like trouble. I've got a criminal record, if you didn't already know. Can't cross state lines...I bet I'm wayyyyy outta state lines here, but hey, [expletive removed] it. Got any cigarettes? I forgot mine wherever the hell I was before this. [Can I terminate her?] [Supervisor's note: I'm Considering it.] 
Appearance: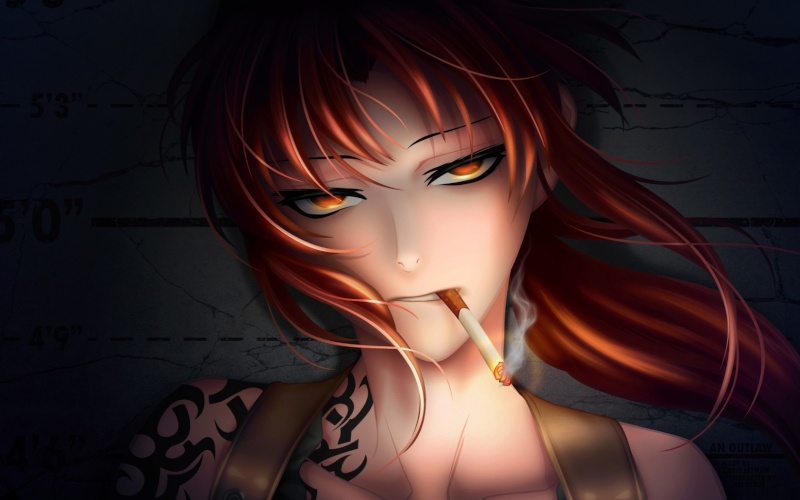 Pre-Titan Occupation: Apparently a criminal. 
Skills: Mechanics. Also has impressive dexterity. 
----------------------------- 
Notes: Well, On one hand, she shouldn't be that difficult to deal with in the long term, especialy if we dangle her a carrot, but If leviathan pays her a visit I forsee a clashing of wills, and we all know how leviathan feels about free will. ]s##h3e Sukkkk&^s!@!!] [Supervisor's note: I thought this was fixed, how in the name of the overseers did she get through the network lock. I want it back up, and i want it done yesterday.]