Suffer all the children, And walk away A savior, or a madman and polluted, by gutter institutions.
Name: Known as Zero (Actual name Zeon Malich)
Age: 19
Gender: Male
Apearence: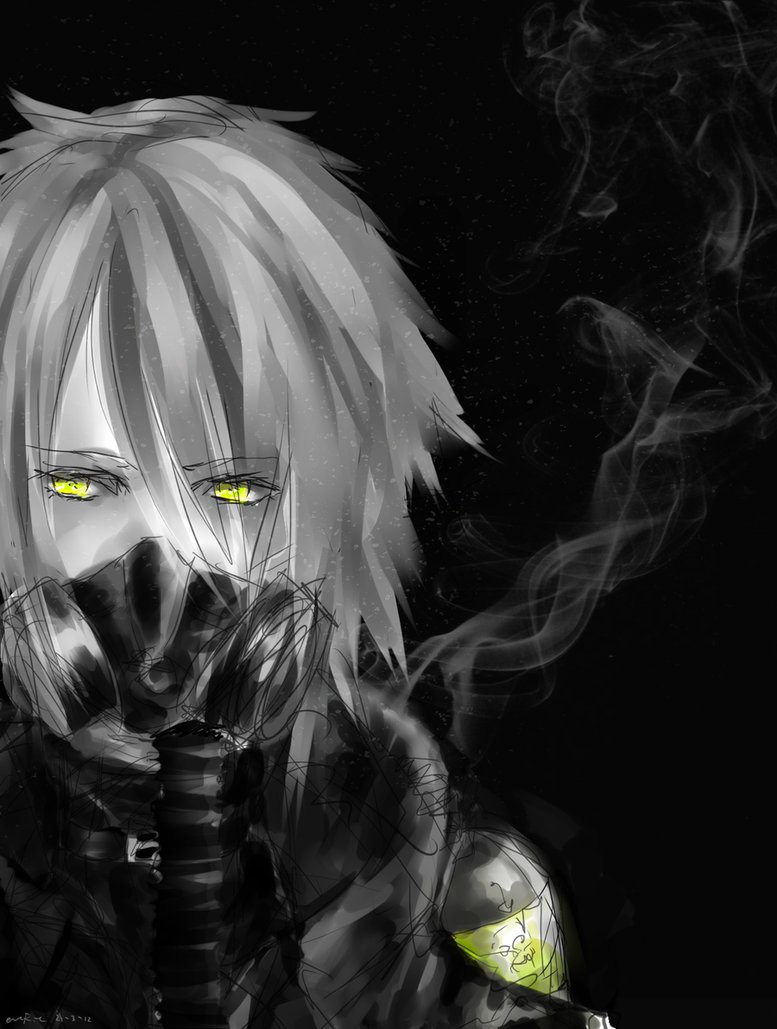 Formerly-
Spoiler:
Personality: Zero was always a bit of a loner, cut off from most other people by his obsession with perfection. He was always chasing the next discovery, the next leap of progress and power, and for a long time he always found them. Over time, his inabilaty to make good friends coupled with his developing god complex began making him aloof, and detatched, looking down on humanity even as he occupied the same race. In the end though, fr all his flaws, all that zero did, was for the sake of people, the same people he couldn't identify with, who couldnt bring themselves to like him, even when he tried to be friendly. Lonliness takes its toll slowly, and over tme, and the slight cracks in his self image began to deepen, he began to hate himself. And then, just as it seemed that he could reclaim his vision, reassemble the pieces of his self esteem, his crowning achievment went very, very wrong... Now, Zero isnt the only one in his head, and the voices...the voices are strong, sometimes stronger than he can hope to be. Still, Zero made a promise to himself, and to the world on the day that the virus started. He won't stop...wont rest, untill the deadmind infection is contained, is defeated, is cured...even as it consumes him.
Don't you breathe for me, undeserving of your Sympathy Cause there aint no way that were sorry for what we did...
Weapons: Zero Carries a metal staff made from a solid piece of steel Girder. It is about five feet long, and quite heavy, though zero doesn't seem to have too much difficulty with it. He also has a tazer and a pistol, though the pistol is generaly hidden.
Infected Type:
Spoiler:
Immune: No
Carrier: No
The hardest part is letting go of your dreams. A drink, for the horror that im in, for the good guys and the bad guys, for the monsters that i've been...
History: Zero grew up in the Capitol city, its bustling streets and shining lights became his Point of reference for life, with two absentee parents,and a neglectfull nanny. Sometimes being born into wealth doesn't meen you're born into happiness. It was a lesson that followed zero through his entire life. By the time he was twelve, he had began to show signs of incredible inteligence. He quickly rose through grade levels and charts, slowly becoming alienated from his peers, as they were always far older than him. In the end however, having known little else, and having been treated as more of a mascot than a friend by people for most of his life, Zero was not at all suprised when his graduation from university was greeted less with happiness and more with resentment. It was the way, after all, that he had become accustomed to.
Soon after his graduation, he was hired as a microbiologist in the company ZO Technichal. Over a number of years, he jumpstarted the field with several discoveries in medical science, creating a preventative drug for pnumonia, and eventually, even advancing the field of cancer treatment. However, he barely aknowledged his accomplishments. His co-workers called it being driven, but for him it was something perhaps a bit less healthy. Zero was obessed. Obsessed with the concept of making the world perfect, of making sure that no-one would ever have to be left behind, would never have to watch those they loved get farther andfarther away, whether by sickness or by responsibilaty. He couldnt sleep at night, he couldn't let his ideas rest.
One day he stumbled onto what he was sure would be the most important discovery in recent history. Viral Acceleration, a technology that could create huge amounts of food, by simply accelerating the growth process. It was self proliferating, uncomplicated and completely safe...or, that was the plan.
He was at ground zero when the virus was first released. At first, there was no effect... Then...
Since the incident, since the virus, nicknamed "Deadmind" by the surviving colonies emerged, its mastermind, A figure both loved and hated for his role in making the virus, and the hope that he, if no one else, would be able to cure it, has lived among in the camps. But the mastermind has a secret. He isn't alone in his head anymore...
So shut your eyes, Kiss us goodbye, And Sleep. The hardest Part's the awfull things, i've seen.